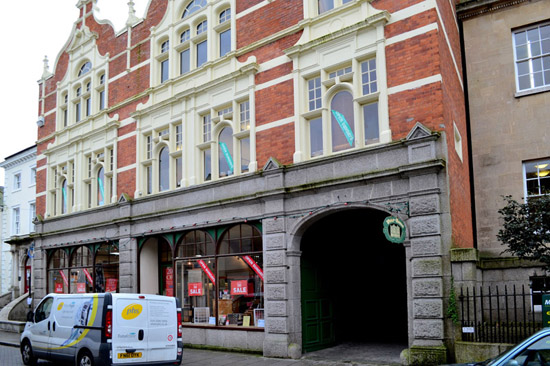 The three storey building was completed in 1891 and was designed by Silvanus Trevail (1851-1903) in the Dutch style. Mr Trevail was the Mayor of Truro in 1895 and was a renowned Cornish architect, who in his short life also designed the Headland Hotel in Newquay, the Old Ale House (Formerly Cornwall Farmers), the Passmore Edwards library in Union Place, Barclays Bank and Lloyds TSB Bank.
The building was originally built for Samuel Polkinhorn as agricultural and grain merchants. Mr Polkinhorn lived in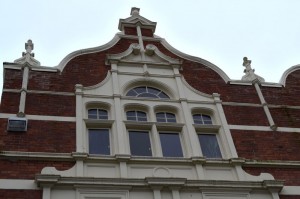 Prince's House (built in 1739) which adjoins the building. He could walk from his office on the second floor of the building to his house without having to go out into the elements. The area occupied by the Pannier Market down to Lemon Quay was  his garden. The porch on Prince's Houses was a later addition designed by Silvanus Trevail. Mr Polkinhorn later formed a partnership with Messrs Hosken and Trevithick, trading as Hosken Trevithick and Polkinhorn. The company, better known as motor dealers, traded as HTP motors. The building was later occupied by Farm Industries.
Wear House was established in 1986 by a local family partnership. The building is one of the few retail premises in Truro to utilize the upper floor as residential accommodation.