The Truro List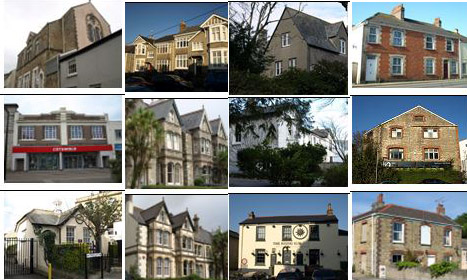 A Local List is a piece of supplementary planning guidance which identifies buildings, structures, features or places which, by dint of architectural quality, historic or cultural association, community opinion or distinctiveness are valued by the community sufficiently enough to make a clear case for protection, preservation or, in some cases, enhancement (eg by stripping away extra and distracting aspects).
A Local List will strengthen a community's ability to conserve and celebrate special places and things and is required to be taken into account by Planning Authorities in determining planning applications. It is a local version of 'listing', although it does not, of itself, protect, but simply strongly advise that features are highly valued and should be retained, conserved or improved if at all possible.
The Cornwall Local Plan and the Truro Neighbourhood Plan will both be strengthened by a Local List. Truro Civic Society is working with Cornwall Conservation Department to identify and describe structures, features and buildings which, in its view, should be included on a Local List.
The List is an open process and proposals are requested so if you have any suggestions do please comment below:-

PROPOSED LIST:- See below details of the properties under consideration
---
---
Agar Road, St. Austell Street, Malpas Road, James Place, Town Quay
---
Trehaverne Terrace, Kenwyn Road, Moresk Road, Cathedral Close, Old Bridge Street
---
Campfield Hill, St. Clement Street, Truro Vean Terrace, The Avenue
More from Architecture
Post Comment