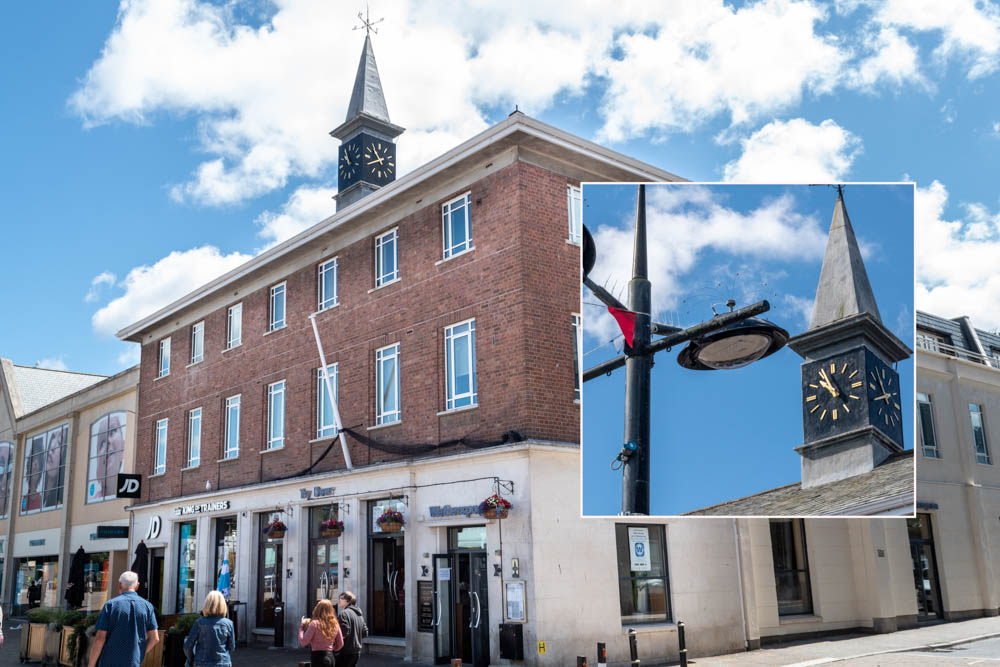 0
Time to Clock On Again
To the Freehold owner of The Clock House, Lemon Quay, Truro
Dear Landlord,
It was a moment of relieved happiness when it was decided by the Planning Authority to accept plans for the former Harmsworth House on Lemon Quay, Truro, which would preserve the external appearance of the building, anchoring the architectural evolution of Lemon Quay. It is a very distinctive C20th building with an important history in the life of the town, having been the Headquarters for that famously Liberal, campaigning newspaper, The West Briton.
Its conversion to apartments, with a shop below, alongside Wetherspoons' Try Dowr, has made it a useful and popular addition to the town (despite the lack of residents' parking). The retention of the distinctive clock tower and four-faced clock was widely welcomed. Indeed, with the West Briton moving to its equally distinguished new headquarters at Malpas Road and taking the Harmsworth name with it, the importance of the clock, both as a distinctive architectural feature, and as a means of telling the time in a busy commercial town, gave the newly invigorated building its obvious name – The Clock House.
So why, with all this good feeling, aesthetic satisfaction, and newfound vibrancy, is it not possible to keep the clock wound up and telling the proper time?
Nothing (other than buddleia and reeds growing out of various town centre launders) makes a town look and feel more neglected or sorry for itself than a public clock that is not keeping time. So, what does it take, to wind the clock on the Clock House? The will to do so, and a desire to make sure that Truro is ready for business, and well-turned out, and most importantly, on time! Surely those who extract value should put a little something back.
As that famous chronicler of Cornish mining history in Minnesota, Bob Dylan, once said:
'Dear Landlord, please heed these word that I speak' (John Wesley Harding)
Yours sincerely
Bert Biscoe
Mayor of Truro 2020/21