Chairman's Report – May 2012.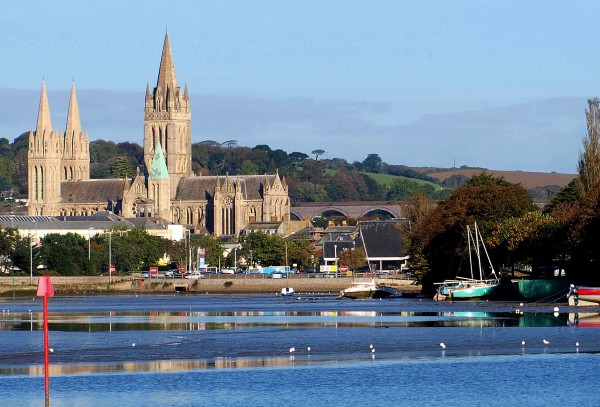 Firstly, I hope that everybody who came found the talk given by Professor Mike Jenks about 'future thinking' of interest and value. Some people found it hard to hear (the acoustics of the council chamber are difficult) and I hope they have found the notes and slides of assistane.
The whole day has proved very helpful and a valuable part of the Neighbourhood Plan exercise. I have seen the 'rough cut' of the film from the afternoon work shop. This will eventually end up on our new website.
The site is beginning to gather some material – I am especially grateful to Daphne Worraker for her article, and also to Edwina, who has supplied a wealth of background archive material. We need to generate much more, so if you have ideas or reflections to get off your chest, please feel free. Richard Budge, the Parks Officer, is producing an article about the Leats system. This is partly for historic reasons, but will also ensure that there is a permanent record of how the system works. It will be shared with the Truro City Council site.
We are also immensely grateful to John Jacobs for his agreement to present two galleries of his work – the material from the 'Local List' project (which the Council has had to shelve due to significant reductions in resource), and a study of the Black Bridge at Truro Railway Station. This latter is being used to inform an effort to get the bridge refurbished. In this regard I have received a letter from Network Rail which says that the bridge will be inspected next year in advance of the next 6 year programme. In the meantime we now know that Network Rail intends to carry out an appraisal of pedestrian crossings at the station. It will be important for us to stress the usefulness of the Black Bridge, otherwise it may be at risk.
Ian Hibberd has built an excellent platform for us. He is producing a piece with photographs about the Olympic Torch event on the 19th May for the site. It was an exciting day for the town, with so many people visiting. Lemon Street was solid with people, there was a vivid and high quality programme of performances on Lemon Quay, whilst High Cross was packed. The actual flame carried with it the values and ideals of the Olympic movement, and it was a moment to savour when, for just a moment, a massive crowd of people celebrated them. Some people remarked that the sponsor's razzamatazz was not only mounted on trucks which clearly had some difficulty negotiating various parts of Truro, but also represented a cultural statement which seemed to have little to do with Britain, and much to do with metropolitan USA – but there, that's Coca Cola for you!
We should note that, despite all the people and the free parking, it was not a good trading day. Many shops reported 'very quiet'! Perhaps there's a lesson there – if the town sees itself as an arena then it may not necessarily benefit trade, so, if we want to be a lively trading centre then we need to think carefully about the nature of the events we host and how we link them to achieving a good trading environment. I am sure that the forthcoming Business Investment District ballot will be vital to achieving this balance, as the combination of resources and the expertise of the BID manager, Neil Scott, are crucial over the forthcoming period. I remain hopeful that we can gain financial support and official recognition of the need to respond positively to the Newham Improvement Project. You may recall that Mr Dave Rickett
visited us some time ago to outline the Project's plans, and we welcomed these. I believe that the Newham area will be of immense importance in generating the economic momentum we need, and that the NIP proposal to form a second Newham BID needs to be supported. More of this later.
Now, I must turn to the less encouraging news. Mr Pickles has decided to not call-in the Workhouse Cross Waitrose plans. This is a serious blow to Truro. A huge number of people have campaigned to stop this development – far more than were cited by the developers as being supportive. The confusion between public and private roles of public bodies has made this an intense and difficult application to understand and I know (because they have told me) that many people feel betrayed not simply by Mr Pickles, but also by the Council's transport and waste authorities and by the Duke of Cornwall – whose words and actions seem to be diametrically opposed to each other.
The impact on the Farmers' Market and the Pannier Market is likely to be severe. There is little evidence (as opposed to assertions by Council officials) that park and ride is an effective support to the town centre and to trade. And many people remain shocked that a crucial portion of a significant dairy farm can be simply taken out of agriculture (with the developer being allowed to downgrade the land classifications in an unprecedented manner), and that possibly the most
beautiful approach to any British city (from Tresillian) will be forever disfigured.
I have always felt that it is important in design to echo and reflect the history and culture of a place. My deepest sense of offence is therefore triggered by the knowledge that the Duke, who should know better, is prepared to sanction a pastiche design for a supermarket so that it resembles a Roman villa – there is no evidence that Romans either visited, invaded or settled here. Such an action only deepens to thrusting sense of corporate greed which many sense underlies this inappropriate and potentially very damaging development. I do not foresee any likelihood of a challenge to Mr Pickles' decision. I am strongly in favour of seeking the engagement of the Duchy in two matters:
The provision of a community building facility to serve Treffry Road, Tregurra, Uplands.
The formation of a Truro Housing Trust to take responsibility for the social housing element of the development, so that it can be managed locally, and can benefit local people without being vulnerable to the right-to-buy, or to rules about rents tracking mortgage values.
To add to the concerns expressed by many, Cornwall Council has also given consent to the application for 1500 dwellings and other development at Langarth. This is one of the biggest applications Truro (or Cornwall has ever seen). It amounts to building a new town the size of Fowey or Lostwithiel. I remain gravely concerned because the Council has not, as yet, approved the s106 Heads of Terms, and these are silent on the matter of sewage. The Developer has asserted that matters regarding sewage are between himself and the Water Company.
However, the topography and situation of the Newham sewage works, as well as the proposals for using pumps and sumps to service the initial 500 dwellings, mean that the central bowl of Truro, which is roughly at sea level, will be affected materially by extra flows from the higher moorlands (Threemilestone). This could pose a significant health risk in the central area of Truro and I strongly believe that the Council is wrong to abdicate responsibility for ensuring that the health and environment of central Truro are not detrimentally affected by this development.
This concern is intensified when one understands that the key access route to the site will only be constructed, according to the Planning Officer's committee report, if and when other sitesalong its route are 'built out'. These sites do not have consent, and may not obtain it. The key approach to Truro is likely to come under intense pressure if adequate arrangements are not secured and in place prior to development occurring. The only way this can be achieved is by establishing an environment in which it is assumed that further consents will be granted – this not only pre-empts the process but also means that, by implication, in granting consent for 1500 houses, the council has granted indicative 'consent' for 3000.
If this is the case, and the Planning Officer's report leaves little room for doubt, then the question must arise of whether we should require construction of a second sewage treatment works. With a s106 Agreement silent on the matter, and Community Infrastructure Levy payments only likely to be available later in the development's execution period, and also likely to be deployed away from Truro, we are in a very vulnerable position. The application must be referred to Mr
Pickles, but, given his recent reluctance to call-in Truro applications, we must assume the worst. I have no doubt therefore that we have come, in the past two weeks or so, to a very grave point in Truro's evolution, where the development which we are told is an inevitable consequence of Truro's success is likely to create conditions in which that success will be quickly crushed by a Council seemingly more interested in its own corporate strategy than in the wellbeing of its towns and communities. I hesitate to say this, but I cannot ignore the implications of reports by planning officers, or my own experience in dealing with the much smaller but controversial Treffry Road development.
May I thank everybody who has contributed to the fight. I believe that the Battle for Land in Cornwall is well and truly underway, with food and second homes slugging it out for supremacy. If we allow our agricultural resources to be consumed by short-term profiteers and crude manipulators of rough statistics then it will not be simply Cornwall that suffers degradation and despoliation, but also those who will increasingly come to rely on Cornish agricultural expertise
and output to contribute to feeding them.
In particular, I think we must recognise the singular commitment, drive and imagination of Ian Hibberd. He has been unstinting, and is, rightly, disappointed. I believe that, whilst the Council agonises over whether to attach 'weight' to the Truro Neighbourhood Plan, which has been, andcontinues to be led by Rob Nolan, the developers clearly do attach sufficient weight to cause them to be rushing to secure consents that will render the plan obsolete before the paper is dry. Such is the situation on the Frontline of the Battle for the Cornish Land.
Lastly, Sarah Newton fell in the House of Commons and has damaged her hip. By the time you read this I hope she will be out of hospital but recovery will take some time. I'm sure you will want me to convey the Society's good wishes. She will return to work as best she can as quickly as possible and I am sure you will also wish to support the City Council's effort to obtain a meeting with Mr Pickles to ask him a direct question: 'Why is Truro being a pathfinder for the Neighbouhood Plan process, with DCLG funds, if you, in considering call-ins of major applications, do not ask us what the NP is considering, or use your position to ensure that we have the space to form a robust and coherent plan?'
Spring is here. No mullet have, as yet, appeared in the lee of Old Bridge but the gulls are on their nests outside the Town Clerk's window, songbirds brighten each dawn and the estuary is full of swans, waders, gulls and curlews – and the Godwit continues to thrive. Truro's spring rite of Mayor Making has passed and Lindsay Southcombe, a committed environmentalist and transitionist is our new Mayor. In welcoming her I'm sure you will want to extend an invitation to
join us at our meetings, and also to extend our warmest thanks to both Rob Nolan and Moyra for his outstanding leadership and commitment to Truro – which I know, having once discovered, he will allow to shape and influence his thinking in the years ahead.
Best wishes – lowena dhys
B
More from Reports and Opinion
Post Comment