A Sustainable Energy Future for Truro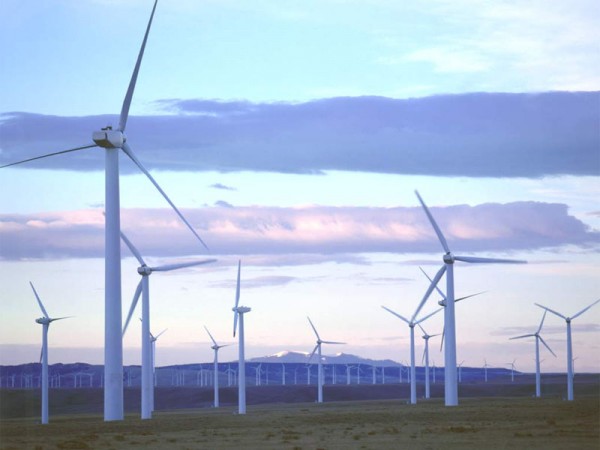 The economy is depressed, public services are under pressure, employment is difficult to find, and we have waste problems, pressure on farmland for development, and then…there's climate change! You start to think there's no hope!
The economy, society and the environment are each dependent on the other. When times are hard governments focus on the economy, and both society and the environment tend to suffer. Perhaps it would be better if we tried to take a broader view and to think about how action to improve the environment could lead to different economic opportunities which will improve the prospects for society.
Look at energy. We spend more on energy as a proportion of our incomes than ever before. Fuel poverty – when a household spends more than 10% of it income on energy – is growing. It's good news that many communities are looking for ways to help themselves.Cornwallis rich in sources of renewable energy. Some will need big investment, but others can be made to work locally. If you generate energy then you can create an income via the 'feed-in tariff' – many people are already fixing solar panels to their houses to do just this.
Communities can work together to harness their energy potential and, also, create income and devote that money to dealing with other things. Such challenges can not only reduce carbon, but also foster stronger community relations as well – climate change and happiness!
Nothing is easy! Community action needs commitment, co-operation, a lot of learning, imagination and a positive attitude.  To find funds via grants means applications being made, business structures being decided upon, shares issued, opportunities, systems and technologies being explored and understood. But the challenges are worth it. Many people who have done this say it has made them feel good and positive to be making a difference, which makes their lives more fulfilling.  Creating a sustainable enterprise that contributes to a low carbon future brings communities together, reduces fuel poverty and contributes to the local economy.  It can create funding for community projects – perhaps improving a local facility, energy efficiency measures for local homes, enhancing play or leisure areas.
There are new projects in various stages of development in Wadebridge, Ladock andGrampound Road, Fowey,Falmouthand other communities aroundCornwall.  The technologies they are using, or are considering, vary according to their location.  Some communities are working on bigger projects, others concentrating on smaller micro-generation schemes.
Truro City Council and Kenwyn Parish Council have joined forces with the business community, Truro Cathedral and Transition Truro to undertake a joint project.  We want to explore ways of generating energy locally. At the same time we want to see how some of our older housing stock can be made more energy efficient. Finally, as a community, we want to encourage people to join in to giveTruroa resilient future. Increasing energy prices and the need to reduce greenhouse gas emissions make this an important and exciting project.  Many people in Truro have ideas and skills which can contribute – please get in touch and become part of this community effort.
In the days before oil,Truro made its own energy by harnessing the rivers using waterwheels, weirs and leats. Today, with modern technology, there are many possibilities – anaerobic digestion could process food waste and sewage sludge and produce energy. The rivers are still a potent energy source, so too is the sun and the wind.  Renewable energy once ran paper mills, carpet factories, tanneries, the laundry, printing presses. Modern engineering and skills could multiply this potential many times over. We should be able to jointly achieve our own local technology revolution and, at the same time, make sure thatTruroremains a lovely place to live and work.
We would love to hear from anyone interested in joining TREE (Truro Renewable Energy Enterprise).  No previous experience required – we need your input and enthusiasm.  Things happen when people cooperate to make them happen. You can get in contact via Truro City Council or Kenwyn Parish Council websites.  Alternatively email info@truro.gov.uk or phone 01872 241865
Lindsay Southcombe
More from News
Post Comment