What has gone wrong with the planning system in Cornwall?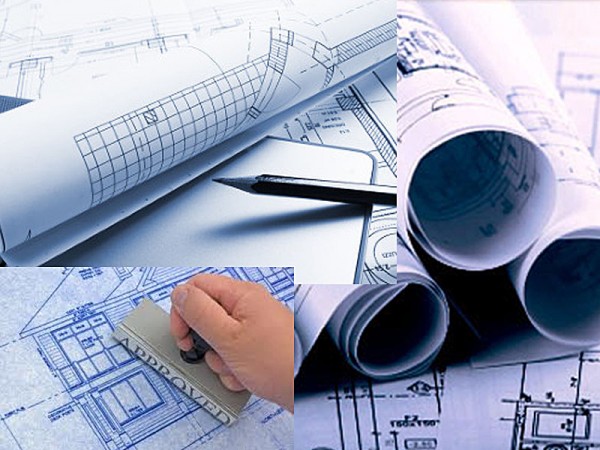 It was not until l948 that the Government introduced the Planning Act to regulate what and where land was developed.  Since that time the Government have set the parameters  and the County Councils and District Councils have been required to draw up plans showing the areas of land which may be considered for development.  Many of the villages had what was known as "Village Envelopes" outside of which it would not be expected that any development could take place.
These plans have always been put out to public consultation and after consideration by the relevant elected bodies if agreement could not be reached then both sides have been able to place their case before a Government Planning Inspector at what is commonly known as an Examination in Public.
So what has seemingly gone wrong with the planning system in Cornwall over the past few years?
Before Cornwall Council became a Unitary Authority,  Carrick District Council drew up a Core Strategy document which designated areas of land which could be developed but at the Examination in Public various aspects of the Strategy were found to be "unsound" and therefore it could not be adopted as a policy document by the District Council.This left the central part of Cornwall without an up-to-date policy document and at the present time the only relevant documents are the l995? Carrick District Local Plan and the Cornwall County Council Structure plan.
This state of affairs means that the whole of the central area of Cornwall is "up for grabs".
Sadly the new Cornwall Council, with the full knowledge of the progress through Parliament of the Localism Bill which empowers the people to have a say in where future development should be, have taken advantage of the situation. Unbeknown to either the people of the City of Truro or Kenwyn Parish,  Cornwall Council (which in some cases also included the locally elected Councillor!) commenced negotiations to develop land which had never been allocated on any Carrick District  or County Council policy document.
The two areas in question are to the East and to the West.
 The tripartite agreement between HR Prince Charles, (Duchy of Cornwall), Cornwall Council and Waitrose for an out-of-town shopping centre, Cornish Food Hall, recycling centre, 100 houses etc. which envisages the remoulding of the countryside and skyline development.
The proposal to build a Stadium and l500 houses at Langarth Farm, Threemilestone, plus all the "goodies" which encourage the elected  members to approve the application.
Apparently there has been a team  of officers working at County Hall to facilitate the building  of the Stadium and housing development  (paid for by us, the Council taxpayer) for over a year and in the event of the development coming to fruition the Stadium land will be transferred back to Cornwall Council for the sum of one pound.
In between  Treliske Hosplital  and the Langarth Farm are two other farms which have been considered for development which, if the plans are approved  will bring the total number of houses to be built along the already congested A390 to some 3000 over the next 20 years.
This week there has been an application for 350 houses to be built on Tolgarrick Farm situated at the top of Arch Hill (on the left hand side as one approaches Truro).  None of these large areas of land have been designated for development.
Under the Localism Bill, which has now become and Act of Parliament, there is provision for communities to produce a Neighbourhood Plan – this plan can be wide ranging for example it can include how the community would like to be self sufficient in the production of electricity, insist on adequate open spaces,  play areas, allotments together with policies to protect the Conservation Area and listed buildings. One of the most important aspects, however,  is that their is now provision in the Bill for the community tosay where any future sustainable housing and industrial development are  to be placed tin their area together with employment opportunities.
This is a significant change in direction – or is it?
Our member of Parliament Mrs. Sarah Newton has been an enthusiastic and  hard working Chairman of our Neighbourhood Plan Steering Committee which was set up in October 2011 as a joint venture with Kenwyn Parish Council and Truro City Council with the full knowledge and assistance of Cornwall Council.
When it was realised that the Cornwall Council were heavily involved in and in my opinion "aiding and abetting" the Eastern District Park and Ride and the Langarth Developments planning applications, I  felt that all the hard work which had been undertaken by the two Councils together with the involvement of outside bodies, was being entirely disregarded.  Mrs. Newton arranged that a delegation from Truro City and Kenwyn Parish should meet with the Parliamentary Secretary to Mr. Eric Pickles – a Mr. Hammond, MP at Westminster.  The report of the meeting was reported in last week's West Briton(9th August, 2012).
We now know that the Secretary of State will not be "calling in" the Langarth planning application but leaving the decision to the Cornwall Council.  This is very strange because this large area of land has not been approved for development in any approved Cornwall Council document.
So we have a dilemma –
The Goverment have passed an Act of Parliament giving local people a say in how they would like to see their communities develop.
Our Cornwall Council has seemingly purposely ignored the development of the Neighbourhood Plan which is almost complete and ready for a referendum to be voted on by the electorate of the two Parishes .Meanwhile, in my opinion the Cornwall Council officials and Cabinet members and have done everything in their  power to expedite these large planning applications in order that "they" can decide where "they" would like to see development in our area.
So – what is to be done about this situation?
First of all we have been "brain washed" into believing that there is as Sarah Newton puts it "a full blown housing crisis" – what "full blown housing crisis"? If it exists, it is one that we have made for ourselves by selling much of our Council housing stock and successive Governments not allowing the monies raised from the sales to be reinvested into new housing for local people. If you look in the West Briton alone, you will see that there are at present some 1400 houses plus on the market and numerous properties for rent.
There is no need for thousands of houses to be built in our area – the houses we do need are those for LOCAL PEOPLE – known as LOCAL NEEDS HOUSING.  Houses that are built for families to live in – houses that people can afford to rent.  Why do we not just build for our local people who no longer qualify for a mortgage because of the excessive price of the houses on the market and/or wish to live near their families.
I object strongly to the label "Affordable Housing" – what is affordable?  What is affordable to one person is not affordable to another.
 I am still not convinced that there is anything to prevent what is termed "an Affordable house" being affordable one day and a second home the next?
In Sarah Newton's website article  she states "Ministers will be watching progress of the Truro and Neighbourhood Plan with great interest"  – The coalition government has designated us as  a 'frontrunner' – well they certainly will not be watching us win a Gold Medal because we have fallen at the first hurdle as we have had the most important decision of deciding where any new housing development should be taken away from us.
The whole aim and objective of Neighbourhood Plans is that communities should decide where future development should take place,  Truro and Kenwyn have been denied this opportunity – I am angry that our arguments have seemingly been ignored.   Our Parish Councillors and other members of the community have given hours of unpaid service to the draw up of this Neighbourhood Plan which may now have to be changed to accommodate the appalling decisions made by Cornwall Council.
The Heads of Terms have been written by the developers and there is no obligation, as far as I can determine, to deliver suitable sewage disposal, surface water drainage or highway improvements.  Both developments ignore the inadequate infrastructure and if they proceed are likely to pose a serious public health problem.  There seems little intention of improving the A390 in the foreseeable future by which time the developers might have become insolvent.
The main object of the Neighbourhood plan is to create a vibrant cohesive community – we are now facing an out-of-town development  to the east and to the west which will do nothing for the vitality and viability of our town centre.  The increased traffic movements will inevitably cause further delays.  There is nothing positive about either of these proposed developments or any of the others "waiting in the wings".The Government has agreed to our being a Forerunner so I do not expect them "to be watching progress", I expect them to be down here helping us to sort out this mess in which we find ourselves.
I expect the Government to be upholding and supporting the Truro and Kenwyn parishes in their voluntary work – not standing by and allowing planning permission to be granted on land that has not been allocated for development in any policy document. I suspect this is probably happening up and down the country where parishes and the wishes of the local communities are being completely ignored.
I have watched the progress of the Localism Bill through the parliamentary stages and was delighted when it actually became an Act of Parliament but am now bitterly disappointed that the aspirations have turned sour and that Neighbourhood Plan will only have the powers to facilitate the decisions already made by Government and the Cornwall Council – so desperately disappointing and a wonderful opportunity lost.
Or is it lost?  Is anybody prepared to challenge Cornwall Council for completely ignoring the Localism Act  and precluding the people of Truro and Kenwyn of deciding where they want development?  This is our last opportunity.
Armorel Carlyon
Visit the Truro and Kenwyn Neighbourhood Plan website
More from Reports and Opinion
Post Comment