Truro Parking and Traffic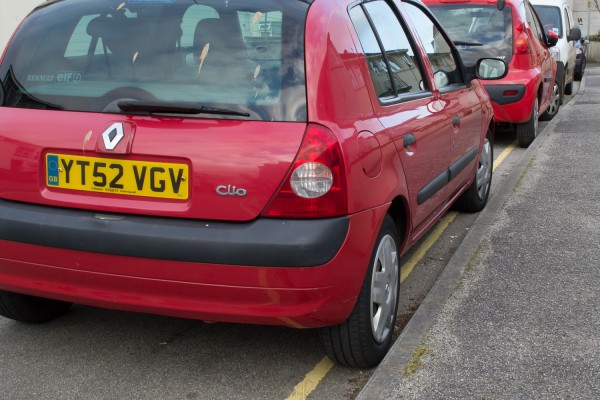 There is a growing conflict emerging between commuters and residents over parking, which is giving rise to a growing number of enquiries for Residents Parking Schemes. This follows the creation of a concentration of schemes  that has caused a displacement of commuters, and an escalation in demand for parking 'protection'. Residents also engage in displacement parking searches because streets are choked with commuter parking, which escalates and complicates the problem.
It may be that current long-stay parking tariffs in town centre car parks, and the availability of ticketing deals for regular parkers, is a contributory factor, as are the time-demands on busy commuters preventing their use of the park and ride. Equally, the 'deal' with Treliske and Truro College to provide parking at Langarth instead of on their respective campuses may compound the problems in the centre of town.
Clearly, park and ride is a traffic management measure aimed at reducing congestion on busy approach roads to Truro. As such it also has other effects, some of which are positive, and others which may be affecting the vitality and viability of the town centre, and/or the reasonable lifestyle expectations of residents.  Town centres are in transition and we need to be sure that the Council, as infrastructure provider and manager, as Car Park Authority, and with its remit to both work according to the General Duty and to enhance economic conditions, is positively and fluidly engaged in supporting changes which market conditions, new  technologies, environmental constraints and ongoing market conditions generate.
It is very unfortunate that the nature of the contest between commuters and residents tends to be described in terminology more usually reserved for a war zone, but the language does indicate behaviours and relationships which are breaking down and are not in the best interests of fostering positive social cohesion. The onus to address such a decline rests with all public service providers and we cannot abdicate that responsibility or hide behind statute, austerity or a profession of non-intervention. It is widely perceived that Cornwall Council's transport policy framework for Truro is at least a key part of the cause of Truro's current problems.
With a backdrop of changing circumstances, deteriorating community relations and increasing volatility, and with demand for intervention intensifying, there is an urgent need for Cornwall Council to take some action.
I remain deeply concerned about the rate at which development is consuming good quality land which should be used for the critical function of producing food, and that, whilst it may act in traffic management terms, as a device for traffic management, park and ride is a very expensive way of trying to manage, and one which may be counter-productive, because Langarth seems to be acting less as a traffic management device and as more of a catalyst for the formation of a new town – rather as Lemon Quay did in the 1920s in the town centre.
I think that we must set our longer term view about how to reduce impacts on land, including using existing infrastructure better, to its optimum potential. Therefore, noting that the Hugus Railway Halt features in the Truro Transport Strategy linked to the increasingly disputed A390 Development Brief, so I think we must include in future thinking, the possibility of providing a town centre rail halt (ie Claremont Terrace). As well as reducing traffic (should it continue to increase) we will be considering a transition from private vehicles to public transport and how this can contribute to sustaining Truro through the period of change stimulated by the change-factors listed above.
Lastly, I am concerned by the present mood, in which values of respect and tolerance are being undermined by anxiety and tension between different groups with a stake in the town. Such values lie at the heart of the difference between a successful and failing community, and it is all our responsibilities to ensure that positive, constructive and peaceful values inform our everyday lives. If there is doubt that public policies are informing a breakdown of fundamental values then it is, and must be, for public providers to examine their policies and adjust them to contribute towards a more positive environment.
BB
More from Reports and Opinion
Post Comment