Truro Viewpoints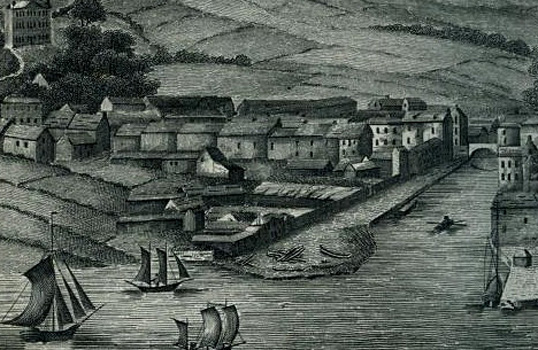 Recently the Princes Foundation urged the groups working on the draft Neighbourhood Plan to identify views which say 'this is Truro'. There is one I will rediscover again and again, from 1816.
It appears in William Penaluna's 'The Circle' (1819), which described Truro modestly as …
'Situated in a deep dell at the conflux of the two small rivers Kenwyn and Allen '.
Adding with more prescience than he can have known:
'The central situation of this town, with respect to the commerce and chief productions of the County … the handsome appearance of several of its streets and buildings, its increased population, and the similarity of its local regulations to those of the principal cities of the kingdom, justly entitle it to be considered as the metropolis of the county.'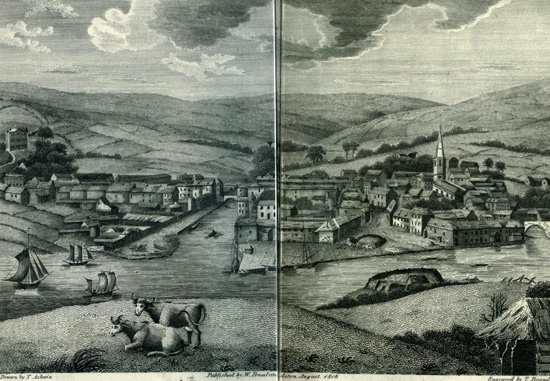 The perspective may not be precise, but many people will recognise  – from your left – the Infirmary  on the hill (1799,
listed); the Lemon Street bridge over the river Kenwyn; the sloped roof end and (at that time) single chimney of what is now the Britannia Inn (listed); the broad sweep opening of Quay Street, narrowing sharply into a right fork with Prince's Street to the left; the location of St Mary's Church; and the then new(ish) bridge – as in New Bridge Street – over the river Allen.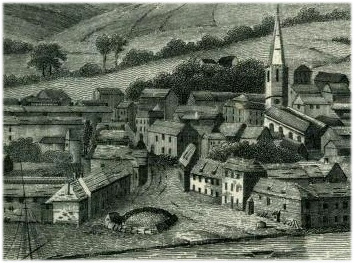 The mature trees in between the quayside and Lemon Street grew both on the then green – now Green Street bus station – and in the Kenwyn riverfront gardens of both the brick built Prince's House (c.1740, listed) and the bath stone Merchant's House (1760s, listed). If Truro Cathedral had ever needed planning permission, the plain single spire of St Mary's Church – designed by Thomas Edwards, the architect of both Prince's House and Mansion House in Truro – might have given the developers a run for their money.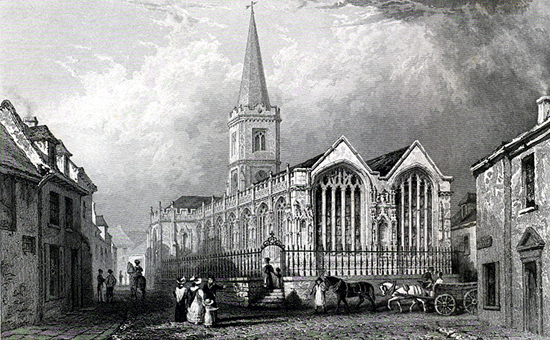 Penaluna described Truro as having 400 houses and 2,482 inhabitants. Over the next twenty five years to 1841 Truro's population quadrupled before taking 160 years to double again.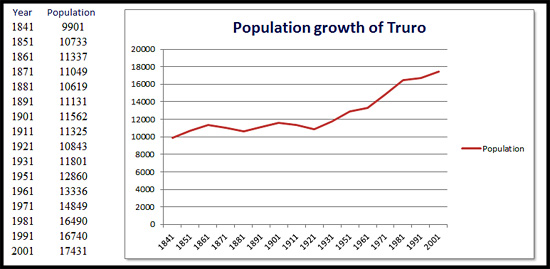 Charlotte MacKenzie
This article was sponsored by:-
The Hendra Health Store

More from History
Post Comment