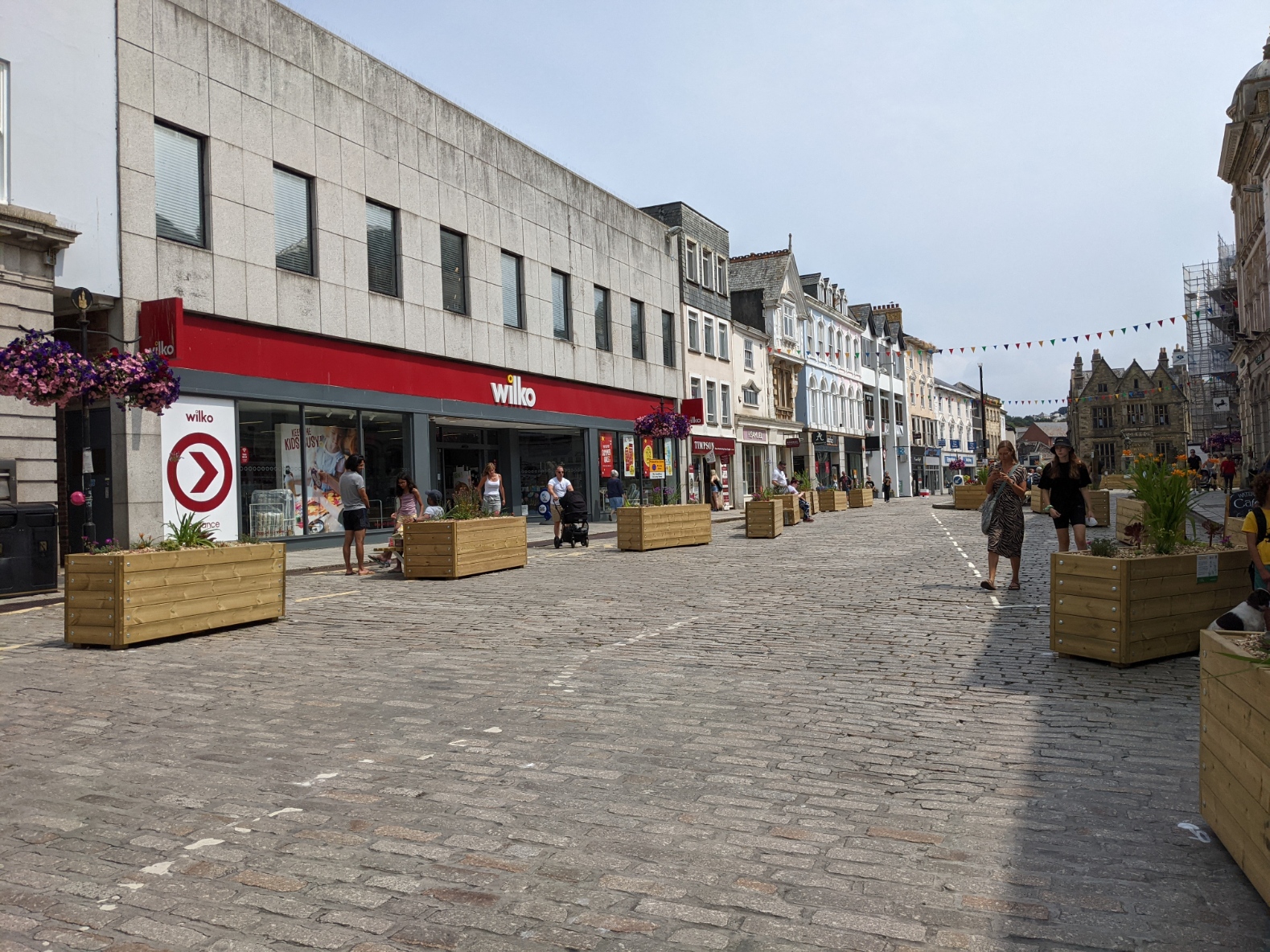 0
Safeguarding the future of Truro City Centre
Mike and Trish Hawes, principals of Mei Loci, an experienced team of landscape architects based in Truro with an international practice will be giving the monthly Truro Civic Society 'ZoomTalk' on Wednesday 20th October at 6.30pm.
There is a difference between decline and change. It is said that high streets have been in decline for years. Factors such as:-
*the rise in online shopping,
*presence of satellite shopping centres/supermarkets,
*an erosion of identity and character
encourage such a conclusion. Is it actually true?
During the pandemic, and with the background of changing relationships between national chains and investment-driven landlords, changing habits and lifestyles, are we seeing worrying signals of decline in Truro – closing shops, slipping maintenance schedules, anti-social behaviour – or are they signs of adaptation, flexibility and adjustment? Are these factors the trigger for change?
If so, what sort of changes will best suit Truro?
Mei Loci is a small, highly respected international practice based in Truro. It specialises in designing and energising townscapes. With former partner, the late David Buurma, they did much of the conceptual work on transforming Lemon Quay. Recently, they have been working on the restoration of Penzance Promenade. To discover more about Mei Loci visit www.meiloci.co.uk.
Considering the recent increase in applications to reclaim upper floors in the town centre for residents, the increase of interest in culture and craft, the compelling force of climate change and the need for local resilience, and changes occurring in retail premises as well as the prospect of home-working, Mike and Trish Hawes have lively ideas and a strong desire to contribute their distinctive approach to the city in which they live and work.
Zoom along to hear how their thinking is going. Contribute to finding common themes, thoughts and ideas.