Truro Civic Awards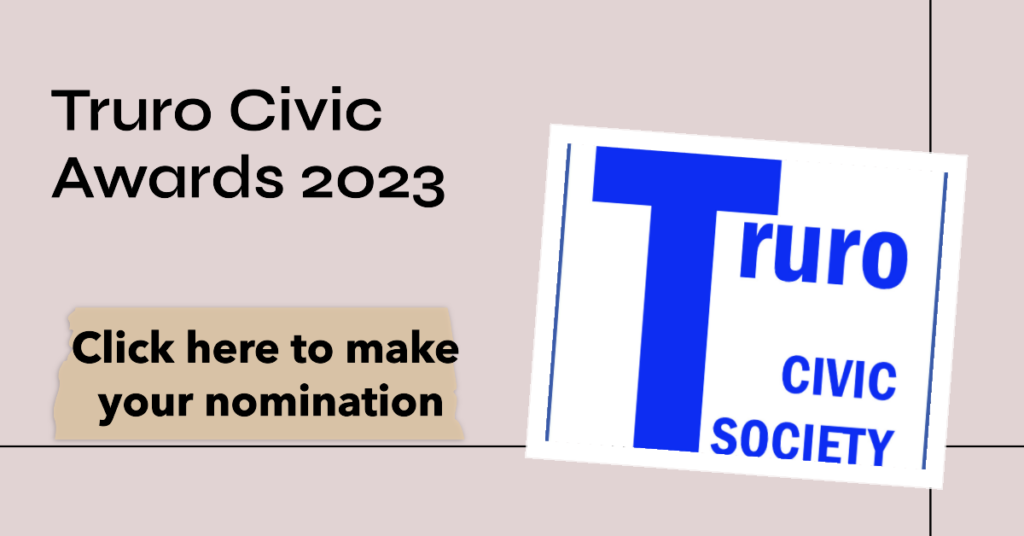 We are pleased to invite you to nominate individuals who, in your experience, merit being considered for a Civic Award which will be awarded at a ceremony which will take place at Truro Methodist Church at 4.30pm on Thursday 22nd June 2023.
The Civic Awards were initiated by the former Mayor, Councillor Bob Smith, and is a partnership between Truro City Council, Truro Civic Society and Truro Youth Council. We are contacting a wide range of organisations and institutions to invite nominations.
We very much hope you will participate and help to make this initiative a fruitful and sustainable part of the future civic life of Truro.
Please follow the link for more information and how you can nominate. Closing date for nomination is Thursday 11th May 2023.