Planning and Heritage in Truro – Civic Society Zoom talk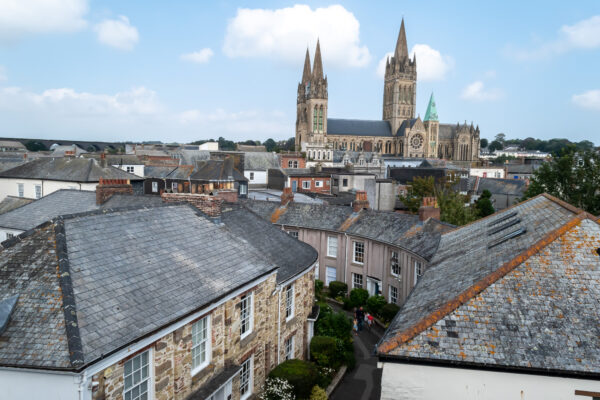 Truro Civic Society will be presenting a short series of talks about matters of interest and concern relating to design, heritage management, conservation, planning and culture during the next few months. The first free talk will take place on ZOOM at 6.30pm on Wednesday 15th September. It will be given by Cornwall Council's Rob Lacey, Planning Policy Group Leader.
Rob has been the planning officer who has supported Truro City and Kenwyn Parish councils in developing and reviewing the Truro & Kenwyn Neighbourhood Plan.
He said, 'With the current interim review of the Neighbourhood Plan now moving towards consultation and referendum, and with Truro Civic Society's 'Local List', developed by the late Patrick Taylor, as part of the mix, this is a good moment to describe what's happening, what the key issues are, and what the draft plan is likely to be putting before the community'.
Chairman of Truro Civic Society, Bert Biscoe, said:
'The Society has been dormant during lockdowns. We are anxious to offer our loyal members some renewed activity, and to attract new members to join us. These are times of change, and of unexpected developments – peoples' lives do seem to be changing. For instance, we are seeing encouraging signs of development in bringing the upper floors of town centre buildings into residential use, thereby putting some life and bustle back into our streets. Some changes may seem desirable, but may affect trade and the quality of the Conservation Area.'
More from News
Post Comment