Cornish Buildings Group debate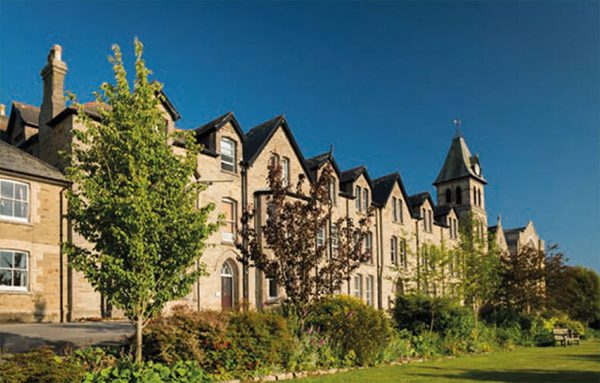 The Cornish Buildings Group are pleased to announce further details of our 2017 conference based around the theme of architectural design for Cornwall. The one-day conference, which is produced in partnership with the Royal Institute of British Architects (SW), Cornwall Council and the Cornwall Architectural Trust, will debate the question
'What architectural design philosophy is appropriate for "a land apart"?'.
Speakers will cover various aspects of good architectural design including place-making, critical regionalism and local distinctiveness. Moreover a wide-range of organisations will be represented in the debate including the Adam Architecture, Architecture Centre, Devon and Cornwall, Cornish Buildings Group, Cornwall AONB, Cornwall Council, Design Review Panel, Duchy of Cornwall, English Heritage, Ney and Partner (Brussells) the Princes Foundation for building Community, University of Manchester and William Matthews Associate (London).
Paul Holden, Chairman of the Cornish Buildings Group, said 'We are fortunate to have such prominent partners and excellent speakers on board to deliver what will be the most engaging, honest and open debate to be had on architectural design for many years. The day will allow us to focus on what makes Cornwall special and how the built environment contributes to our beautiful surroundings'.
The one-day conference will be held at the Burrell Theatre at Truro School on Friday 7 April 2017. Tickets are £15 each which includes a pasty lunch and refreshments.  For more details either go to the conference website page https://sites.google.com/site/ cornishbuildingsgroup/ or email cornishbuildingsgroup@gmail.co m
Edwina Hannaford, Cornwall Council Portfolio Holder for Planning and Environment Strategy,  who will open the conference said, 'I welcome the opportunity for us to discuss this important issue in Cornwall. Quality of design is critical to providing the multiple benefits we need from new development. I am keen to see how we consider the settings for our new buildings, how can they make least impact and actively improve the landscape and ecological system they sit within to deliver environmental growth across all areas of Cornwall.'
Jane Hamlyn, Former Chair of RIBA Cornwall and The Cornwall Architectural Trust said 'We are very pleased to be involved with this conference and to have the chance to raise the profile of design in the county'.
For further information or to express an interest to present or to attend, please contact Paul Holden, Chairman of the Cornish Buildings Group on 01208 265963 or by email cornishbuildingsgroup@gmail.co m
EDITORIAL NOTES
Since 1969 the aims of the Cornish Buildings Group have been to stimulate an interest, appreciation and knowledge of good building in Cornwall, and to encourage the erection, protection, repair and recording of such buildings.
Press invitations are available.
ILLUSTRATION
Owers House, Feock. Exciting new design for Cornwall by John Pardey Architects. A commended design in the 2015 Cornish Buildings Group Awards scheme and 2016 RIBA SW Award.
Chy Trevail, Bodmin. Good commercial design and main award winner of the Cornish Buildings Group Awards scheme 2016
More from Reports and Opinion
Post Comment